Shelly of UTSA
Updated on January 11,2005
I am so glad that you are came by!
What you are listening too: NuRhythmic Spirits one of the
bands that I am in.
The images on this page reflect my culture. I enjoy learning about Orishas. I dreamt of them before I knew what they were. The Orishas on this page are an extension of me.
Below is Obatala
This is a page that will show updates of all the very cool things that I do including but not limited to: Africa, community service projects, work, school, pageants,talent auditions, and the paranormal.
Announcements
**There will be an INVESTIGATION at the Alamo and the Menger Hotel**
The current date is January 15th. I will be requesting help from the management and Mr. Ernesto Malacara, Let's hope we get this investigation off of the ground on onto some video tape and pictures.
First Friday: Will be February 4th.
School start 01/18/2005***Good Luck to Everyone***
Spring IS Coming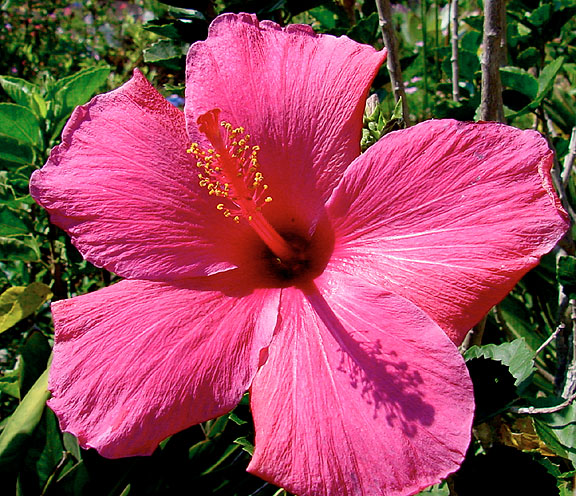 Yemayá
Yemayá lives and rules over the seas and lakes. She also rules over maternity in our lives as she is the Mother of All. Her name, a shortened version of Yeyé Omo Eja means "Mother Whose Children are the Fish" to reflect the fact that her children are uncountable. A
******It is said that she is very mad with the United States for taking her children, that is why every single Hurricane has landed on the shore of a place where ships docked with slaves.
It is also said that the "X-Men" character "Storm" was created in her image*****
I am going to tell a little about myself: 5`7` 150 lbs Jamaican American I live in Texas. I attend a Texas University I am in a band where I play the drums African and in the cage. I African Dance and Belly Dance I sing everything from Opera to R & B. I am single and I have no children. I have a job and have a full load but I still have an amazing amount of free time to focus on my small business.
Oshún
Oshún rules over the sweet waters of the world, the brooks, streams and rivers, embodying love, fertility. She also is the one we most often approach to aid us in money matters. She is the youngest of the female orishas but retains the title of Iyalode or great queen. She heals with her sweet waters and with honey which she also owns. She is the femme fatale of the orishas and once saved the world by luring Ogún out of the forests using her feminine wiles.
***Many Historically Black Sororities base their movements and laws on that of Oshún***
This is Princess of South Africa Barbie Doll
45th Anniversary Ethnic Barbie by Bob Mackie
This is Doctor Barbie Doll
This is Prince Ken
This is Bridal Barbie Doll
Black Dancers
Organizations
Fall '93/ #6 of 14 Plezjyour
If you don't know who she is . . . . .ask a JULIET
JuliSts
It's Like Rhomeo and Juliet. . . . .
Illusions of the Nile
D. O. I. till I die
Much Love to the Sigma Rhomeo's
HSA What! What!
S Phi G
W Class Spring 2K4
Alpha Mu Gamma
and
Beta Beta Beta
Blue Moon Paranormal Society
I am very proud of all of my Organizations
Shout out to the SCS!
Proud to be a Roadrunner !